digital breakdown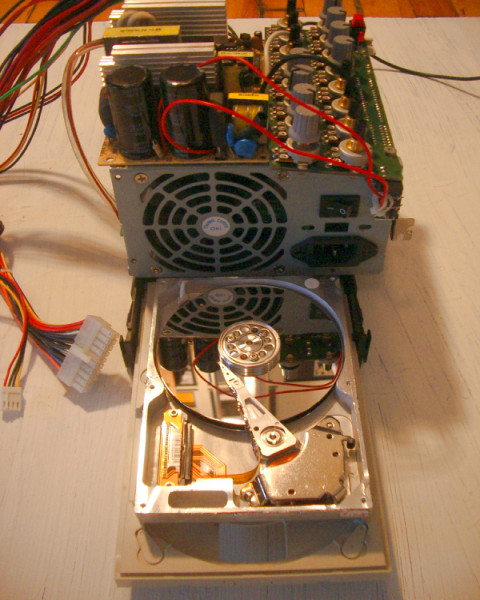 DIGITAL BREAKDOWN [GIMME A BREAK]
object, 2007.
Assembled (used + non_used) digital hardware.
Digital percussion object includes Nietzsche's hammer.
soundOBJECTS exhibition
,
curated by Wilfied Agricola de Cologne
17 April - 10 May 2008.
dis_organised by
La Sala Naranja
,
La Nau, Valencia, Spain.
part of _
.
DIGITAL MEDIA VALENCIA
* unfortunately I have no idea as to what the hell is going on with the exhibition. The whole thing seems to have fallen apart, if not into complete chaos (the organisers -- Toni Calderon, Imo Pico and Jose Mir -- apparently summarily announced on April 16th it was to be an self-organised artist exhibition, in order to absolve themselves of responsibility?), and I have not heard anything reliable since from either the curator or the organisers. See Wilfried's attack on what he calls a 'scandal' of the 'TRIO INFERNAL'
here
. If it's at all like he makes it out to be, I can only reiterate his frustration, and I just hope the object makes it back to me safe & sound.
../.././../...
posted. Thu - April 24, 2008 @ 04:02 PM
|