FRAGMENTS FROM A DEVIANT.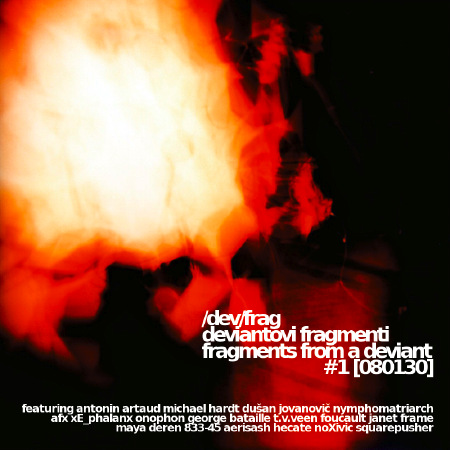 FRAGMENTS FROM A DEVIANT.dev/fragment.1: radio_art resurrects_itself
Thx to
nova deViator
, my trite & caffeinated ruminations on
CKUT
are paired with the likes of Artaud, Michael Hardt, Foucault, Bataille and Maya Deren. With others thrown in for good measure -- afx, squarepusher & like beatmanglers. At least I can claim to have actually performed with
hecate
.
I be immersed in new work. Documentation, recordings, some words soon.
.//./. .. /./ .
posted. Thu - March 13, 2008 @ 10:34 AM
|