I am all rong .
.. from:
====
<"missrimbaudboyo@yahoo.ca" <rimbaudboyo@yahoo.ca>
Tobias isnt it funny how you were all rong about the 'prague fever' and the so called may feeling in quebec?
geepers!
and u thought u knew everything how boring.!
Cheers
from an old rival
===
It's amazing what I get in the email some days.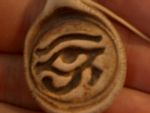 posted. Tue - May 3, 2005 @ 05:53 PM
|