e/i 6 [!] "electronic music & otherwise"
H00T@! nann33.... .
e/i 6 is out dearest fiends: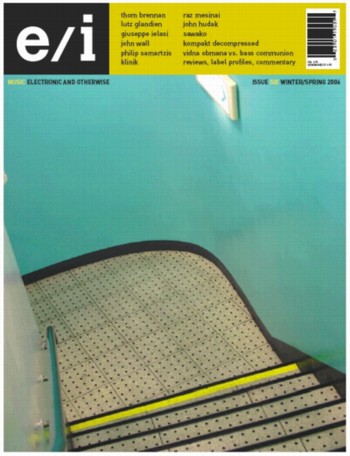 Yah, in this ish, I talk about the mass production of experimental music and three alternatives in the Immediatism column, an article on Kompakt, the general return to trance-techno and minimalism/maximalism, a bunch of reviews (including a profile of N-Rec) and of course the Drastic Plastic vinyl section. Roll on, brothers!
So here's the list in this ish:
hom brennan
lutz glandien
raz mesinai
philip samartzis
klinik
john hudak
giuseppe ielasi
sawako
john wall
vidna obmana vs. bass communion
kompakt decompressed - a report
label profiles: and/OAR, cut, infraction, mosz, n-rec & room40
150+ reviews
././././. .... of course all I'm listening to right now are live Led Zeppelin outtakes, Brazilian '60s rock & "Planet Soul" on repeat ... ./.././.
posted. Mon - February 6, 2006 @ 07:27 PM
|